Use case
Using terminology resources
for the multilingual
semantic search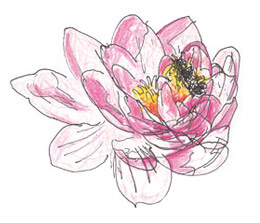 Requirements
A German manufacturer of microscopes and imaging systems developed a knowledge database for the service department that covers all technical product documentation, incl. fault trees, spare parts catalogs and marketing documentation. Search queries can be restricted via a mixture of faceted search and search by taxonomically arranged product areas. In addition, keywords can be used to search within the faceted search filters. Since many documents have historically only been available in German or English, the search engine should also provide successful search results for employees even if they do not search for the exact wording stored or in the correct language.
Solution
We complemented the termbase design of the preexisting termbase by adding a few picklist values to some preexisting data categories. This allowed for exporting specifically selected terminology regarding products, functions and components in German and English via a filter and then using it in the knowledge database for full-text search. The termbase already contained a large standardized collection of prohibited synonyms as well as permitted acronyms and abbreviations, which can be used directly here to support the search queries in German and English. If, for example, a German-speaking service technician is looking for a designation or an acronym and does not know the English designation, he can still use the German search term to find the service bulletins and service manuals that are often only available in English.
Advantage
The termbase was originally maintained to optimize material master texts and is supplemented daily with new concepts from product development in Germany, the USA and China. In this way, however, it also proves advantageous for improving search queries in the service portal. This increases the reuse of the terminology resources and thus also the cost-effectiveness of the terminology work performed by the department.