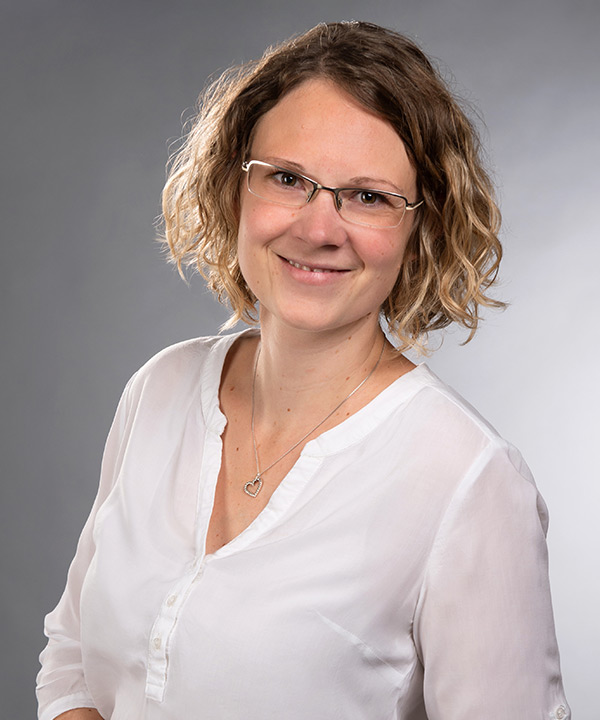 Vera Dworak
Seit 1. August 2019 unterstütze ich das Team von Büro b3 in der Beratung und als Projektleiterin im Bereich Terminologiedienstleistungen. Weitere Schwerpunkte sind Terminologietools, Datenbankkonzeption und Terminologieleitfäden. Nach einem beruflichen Abstecher in die Touristik knüpfte ich mit dem Abschluss als staatlich geprüfte Übersetzerin mit Fachrichtung Technik an mein Studium der englischen und nordischen Philologie an und kehre thematisch zu den Wurzeln meiner Ausbildung zurück.
Philosophie:
Grammar Police – to correct and to serve. Als Terminologin und begeisterte Sprachwissenschaftlerin ist mir dieses Motto wie auf den Leib geschneidert. Mit viel Elan und dem richtigen Maß an Perfektion stelle ich mich den Herausforderungen der Terminologiearbeit und den Spitzfindigkeiten der (deutschen) Sprache – endlich darf nach Herzenslust korrigiert werden, ohne sich die hochgezogene Augenbraue eines leidgeprüften Mitmenschen einzuhandeln. Eine gute Portion Wissbegierigkeit und das Bestreben, mich stetig zu verbessern und Neues zu lernen sind eine hervorragende Ergänzung zu meiner Leidenschaft und Kompetenz in Sachen Sprache.
Werdegang
2017 bis 2019: Studium Übersetzung und Dolmetschen für Deutsch und Englisch mit Nebensprache Spanisch und Fachgebiet Technik an der Fachakademie des IFA Erlangen, Abschluss als staatlich geprüfte Übersetzerin, Schreiber-Friebel-Preis als Jahrgangsbeste 2018/19
2015 bis 2017: Verschiedene Positionen im Bereich Kommunikation, Marketing und Kundenservice in Unternehmen der Touristik
2011 bis 2014: Studium Kultur-Sprache-Medien an der Europa-Universität Flensburg, Abschluss Master of Arts, Schwerpunkte: Sprach- und Kulturwissenschaft, Filmwissenschaft
2009 bis 2011: Studium Anglistik und Skandinavistik an der CAU zu Kiel, Abschluss Bachelor of Arts
2008 bis 2013: verschiedene Tätigkeiten neben dem Studium im Bereich Übersetzung, Touristik, Reisebegleitung und Redaktion
2008 bis 2009: Auslandsstudium an der Universität Bergen/Norwegen, Schwerpunkte: skandinavische Sprachwissenschaft, altnordische Literatur und Kultur
2006 bis 2009: Grundstudium der englischen Sprach- und Literaturwissenschaft und nordischen Philologie an der LMU München
Sprachkenntnisse
Deutsch (Muttersprache), Englisch (fließend), Norwegisch (fließend), Dänisch (fließend), Französisch (Grundkenntnisse), Spanisch (Grundkenntnisse)
Branchenerfahrung
Meine fachlichen Schwerpunkte liegen insbesondere auf:
Konsumgüterindustrie
Nahrungsmittelindustrie
Tourismus
Maschinen- und Anlagenbau
Tools
Eine Liste der Terminologiewerkzeuge, Autoren- und Redaktionssysteme sowie weiterer Tools, mit denen ich bereits gearbeitet habe, finden Sie hier.
Mitgliedschaften
BDÜ (Bundesverband der Dolmetscher und Übersetzer e. V.)
Soziale Netzwerke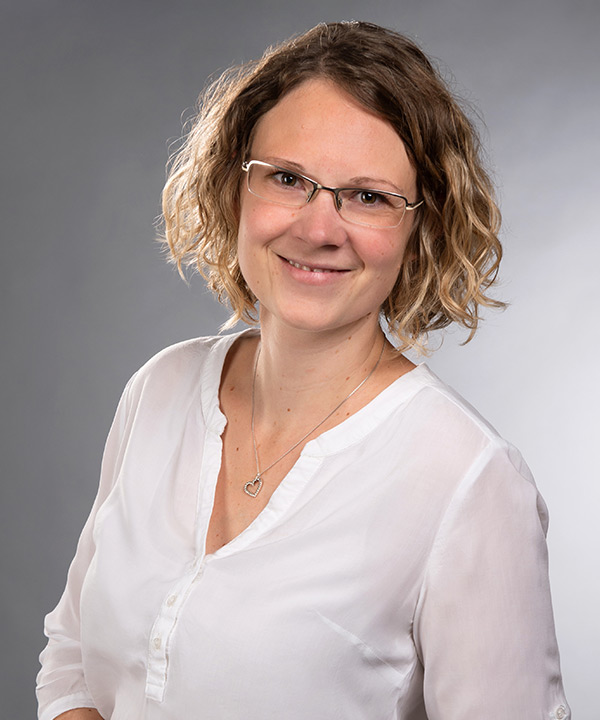 Vera Dworak
I joined the team of Büro b3 on August 1, 2019. My main tasks will be part of consulting and project management in the field of terminology services. Other fields of expertise will be terminology software, terminology database setup and structure as well as terminology style guides. After having worked in tourism for a short while, I went back to the roots of my original training as a linguist and graduated as state-certified translator.
Philosophy:
Grammar police – to correct and to serve. I definitely can't think of a motto describing me better as terminologist and enthusiastic linguist. Applying the right degree of perfection, I will boldly meet the challenges of terminology work and the subtleness of language. At last am I allowed to correct and edit to my heart's content – without having to endure raised eyebrows in the faces of my victims. Armed with a healthy dose of curiousness and the desire for constant improvement, I am the perfect match for terminology work.
Professional career
2017 – 2019: Studies in translation and interpreting for German and English with Spanish as secondary language, specializing in technology; graduated as state-certified translator and as best of my year
2015 – 2017: Various positions in tourist companies with emphasis on communications & PR, marketing and customer services
2011 – 2014: Studies in literature, linguistics and culture at the University of Flensburg; graduated as Master of Arts
2009 – 2011: Studies in English and Scandinavian linguistics and culture at the University of Kiel; graduated as Bachelor of Arts
2008 – 2013: Various part-time jobs in translation, tourism, travel guide and editing
2008 – 2009: Studies in Scandinavian linguistics and history at the University of Bergen, Norway
2006 – 2009: Studies in English literature and linguistics as well as Scandinavian Studies at the University of Munich
Language skills
German (native speaker), English (fluent), Norwegian (fluent), Danish (fluent), French (basic skills), Spanish (basic skills)
Industry experience
My areas of technical expertise include especially:
Consumer goods industry
Food processing industry
Tourism
Mechanical and plant engineering
Tools
A list of terminology tools, authoring and editing systems as well as other tools I have already worked with can be found here.
Memberships
BDÜ (Federal Association of Interpreters and Translators in Germany).
Social networks