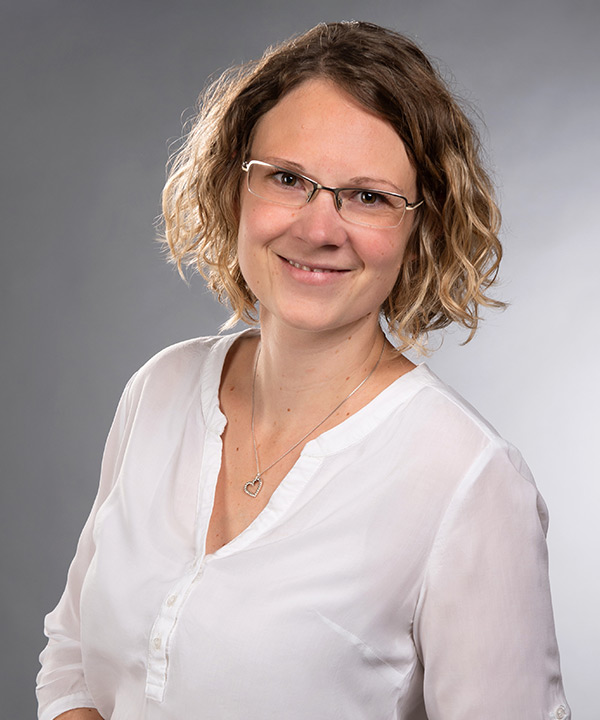 Vera Dworak
I joined the team of Büro b3 on August 1, 2019. My main tasks will be part of consulting and project management in the field of terminology services. Other fields of expertise will be terminology software, terminology database setup and structure as well as terminology style guides. After having worked in tourism for a short while, I went back to the roots of my original training as a linguist and graduated as state-certified translator.
Philosophy:
Grammar police – to correct and to serve. I definitely can't think of a motto describing me better as terminologist and enthusiastic linguist. Applying the right degree of perfection, I will boldly meet the challenges of terminology work and the subtleness of language. At last am I allowed to correct and edit to my heart's content – without having to endure raised eyebrows in the faces of my victims. Armed with a healthy dose of curiousness and the desire for constant improvement, I am the perfect match for terminology work.
Professional career
2017 – 2019: Studies in translation and interpreting for German and English with Spanish as secondary language, specializing in technology; graduated as state-certified translator and as best of my year
2015 – 2017: Various positions in tourist companies with emphasis on communications & PR, marketing and customer services
2011 – 2014: Studies in literature, linguistics and culture at the University of Flensburg; graduated as Master of Arts
2009 – 2011: Studies in English and Scandinavian linguistics and culture at the University of Kiel; graduated as Bachelor of Arts
2008 – 2013: Various part-time jobs in translation, tourism, travel guide and editing
2008 – 2009: Studies in Scandinavian linguistics and history at the University of Bergen, Norway
2006 – 2009: Studies in English literature and linguistics as well as Scandinavian Studies at the University of Munich
Language skills
German (native speaker), English (fluent), Norwegian (fluent), Danish (fluent), French (basic skills), Spanish (basic skills)
Industry experience
My areas of technical expertise include especially:
Consumer goods industry
Food processing industry
Tourism
Mechanical and plant engineering
Tools
A list of terminology tools, authoring and editing systems as well as other tools I have already worked with can be found here.
Memberships
BDÜ (Federal Association of Interpreters and Translators in Germany).
Social networks