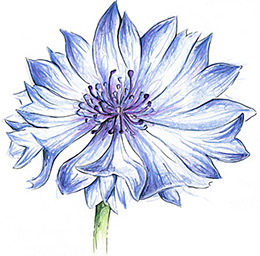 Frauke Hellerich
Terminologist and Project Manager
After working in several jobs as a technical translator in Tunis, Brussels, and Magdeburg, and freelancing as a translator and interpreter, I joined the team at Büro b3 in January 2022. I also swapped my desk work for teaching a crowd of Bachelor students when I took on a job as a university lecturer a few years ago.
Here at Büro b3, I am tying all loose ends together and combine my experience in terminology management, translation, and teaching. Besides running terminology and consulting projects, I look forward to playing a part in the range of terminology-related trainings we offer. Let us work together and exchange ideas about the latest trends and current issues in the filed of terminology.
Ever since my time at university in Magdeburg, Rennes, Ghent, and Würzburg, the use of language tools and research of technical terminology have been my favorite part of the job. In my work, the written word takes center-stage: For my Bachelor thesis, I spent many weeks extracting terms and correcting terminological inconsistencies for an online shop for utility supplies. With my final Master project, I entered the world of AI to find out about how to ensure terminology adherence in machine translation systems. I look forward to also put this issue on the table at Büro b3.
Professional career
Since 2022: Lecturer for terminology science and terminology management at the Anhalt University of Applied Sciences in Köthen
Since 2021: Lecturer for Technical English at Biberach University of Applied Sciences
Since 2020: Lecturer for Dutch and Business English at the University of Applied Sciences Würzburg-Schweinfurt
2018: Project-based collaboration with the terminology team of the European Commission's German Language Department in Brussels
2018-2019: Postgraduate Certificate in Dutch and Translation at Ghent University in Belgium
2017-2021: Master's Degree in Specialized and Media Translation at the University of Applied Sciences Würzburg-Schweinfurt
Since 2017: Freelance translator and interpreter
2017: Thesis student at Technik und Sprachen Stech in Hamelin
2016-2017: Technical translator at Ferchau Engineering Magdeburg
2016: Translator at Getando Translation Agency in Tunisia
2015: Translation intern at Audi Brussels in Belgium
2014-2015: Applied foreign language studies in Rennes, France
2013-2017: Bachelor's Degree in International Technical Communication for German, English, and French
Language skills
German (native language), English (fluent), French (fluent), Dutch (fluent), and Italian (basic skills)
Industry experience
My areas of technical expertise include:
Rail vehicle construction
Perimeter protection
Medical technology
Supply technology
Mechanical engineering
Renewable energy technology
Tools
SDL Trados Studio
SDL Trados MultiTerm (Desktop and Server)
Across Translator Edition
crossTerm
LookUp
Synchroterm
FAB Subtitler
EZTitles
Memberships
ATICOM – Association of Professional Translators and Interpreters
Social networks